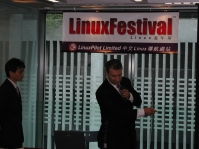 Presentation for Secure Linux IT Infrastructure Plus Next Generation Business Appliances by Mr. Steve Nacarlo (CEO) in right side & Mr. Toru Takahashi (CTO).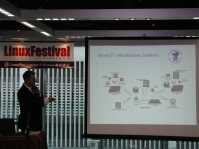 Mr. Steve Nacarlo (CEO) is presenting our Secure IT Infrastructure Solutions.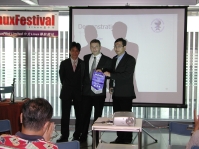 The event holder is issuing one festival flag to our company for "thank you" after our speech.